Tuesday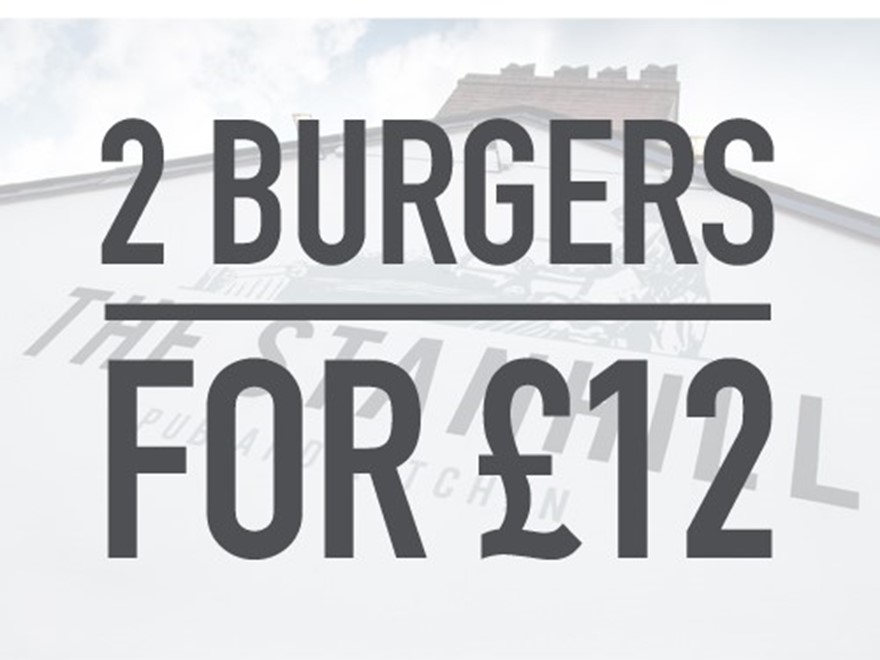 2 BURGERS FOR £12 EVERY TUESDAY - NOW WITH MORE CHOICE
You said you wanted more choice on our burger deal, we listened.
You can now mix and match with BEEF, FISH, CAJUN CHICKEN or a VEGGIE burgers.
Wednesday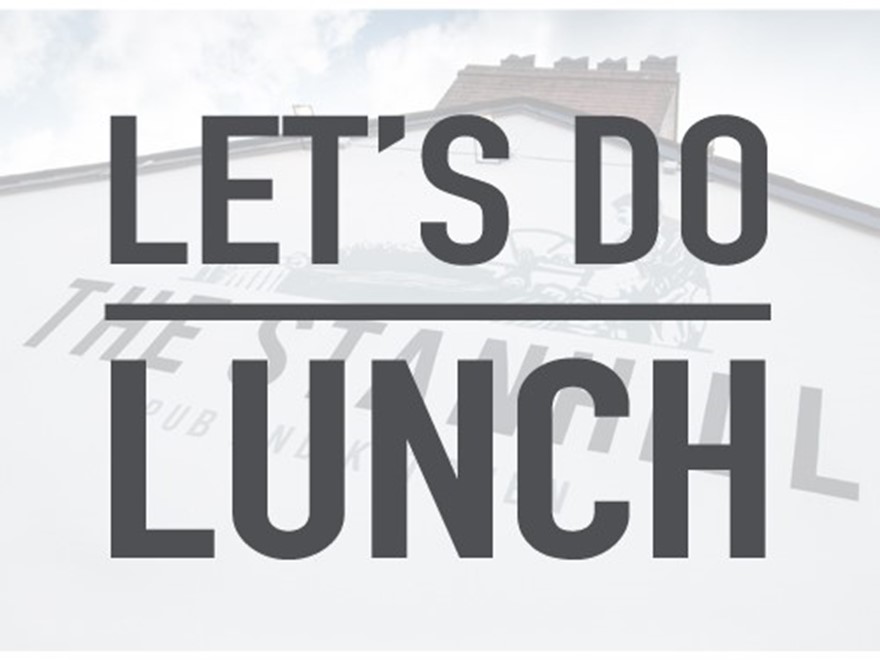 Every Wednesday from 12-2:00pm we'll be offering our Let's Do Lunch Menu. A small set menu with the unmistakeable Stanhill style with 2 courses for just £12.50 or all 3 for an amazing £15.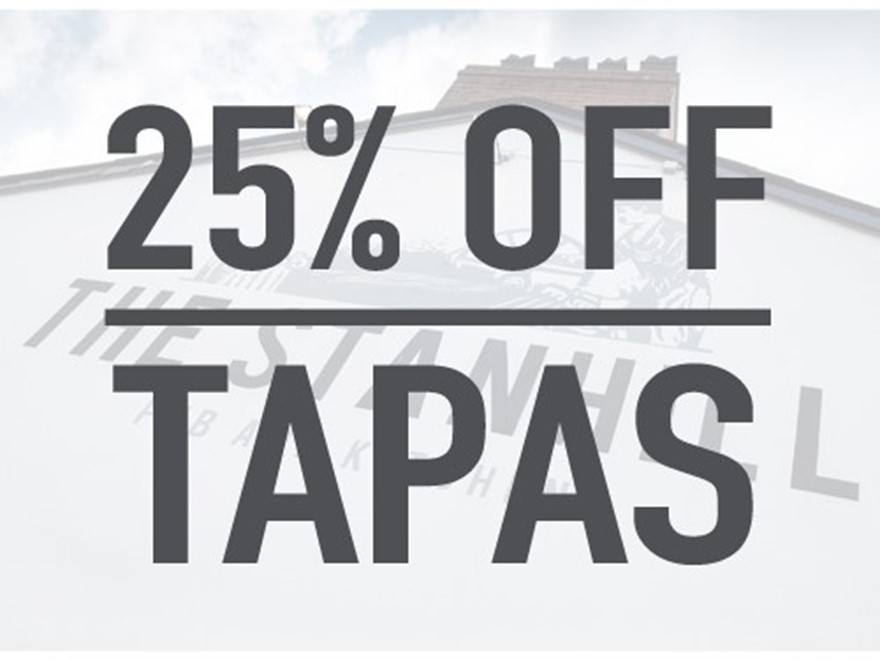 25% OFF INDIVIDUAL TAPAS DISHES EVERY WEDNESDAY EVENING
Cannot be used in conjunction with any other offer.
Thursday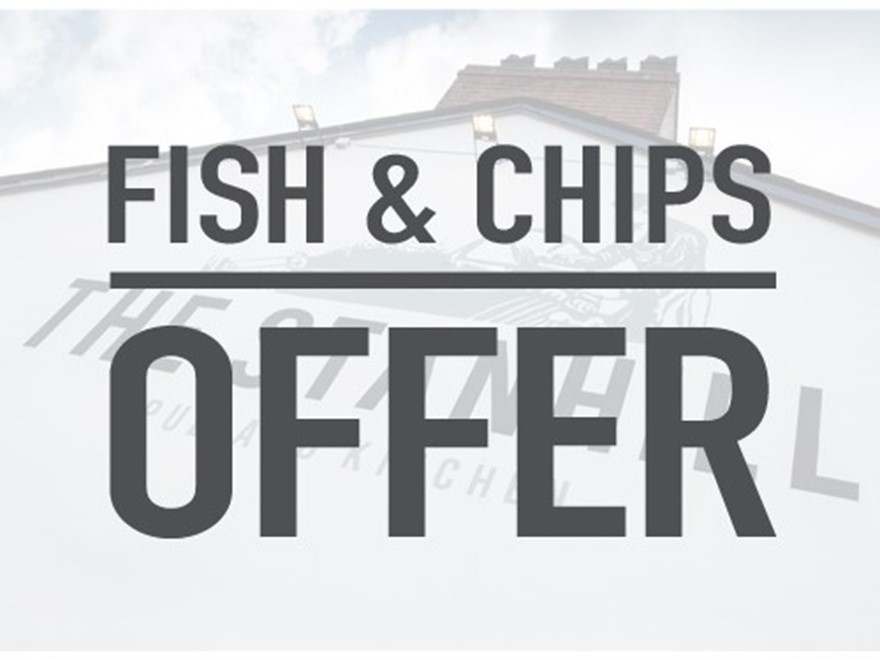 FISH THURSDAY AT THE STANHILL
Fish & Chips for 2, you just need to decide if you're having it large.
2 small portions for £12 or 2 large for £20.
Friday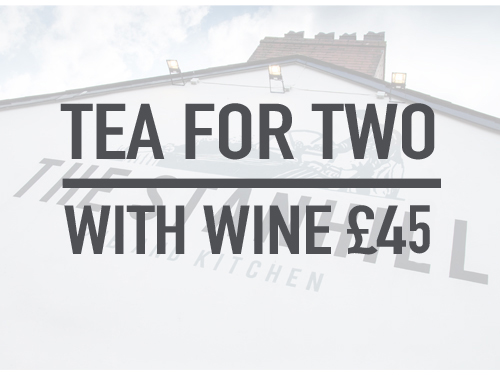 2 COURSES FOR 2 DINERS PLUS WINE FOR £45
Every Friday we offer 2 courses for 2 people, plus a bottle of wine for just £45. If you'd like to join us, please make a reservation on 01254 396669
Sunday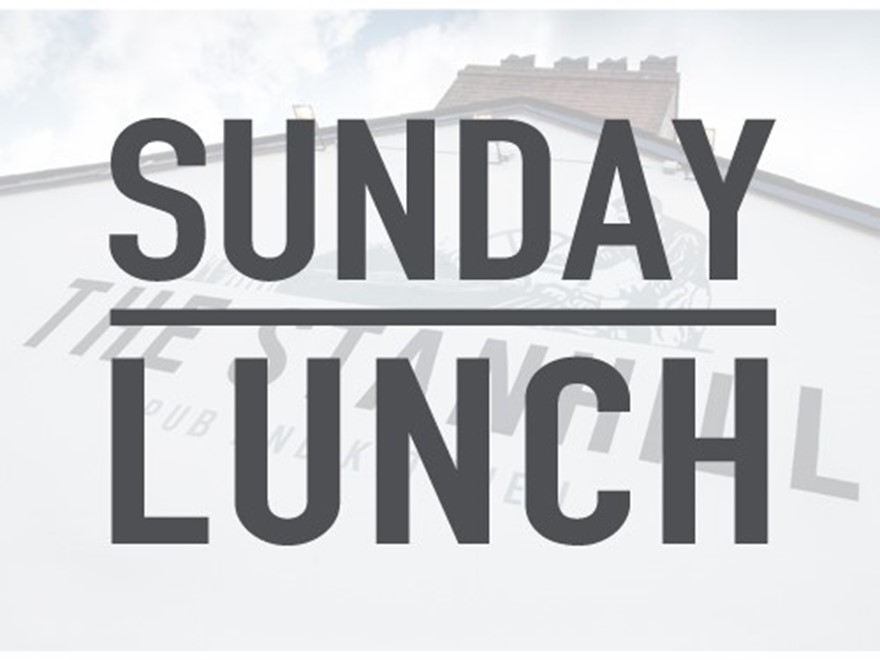 Roast Sunday Lunch available 12:30pm - 6:30pm every Sunday.
1 course is just £12, have 2 for £15 or go the whole hog and have 3 courses for £18
Booking recommended